About
---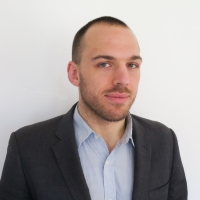 Jack McDonald does not like writing about himself in the third person, but he is also conscious of how annoying it is to copy-paste a biographical note and then have to switch things to third person.
Biography
Dr Jack McDonald is a lecturer in war studies at the Department of War Studies, King's College London. He is the author of two books examining the relationship between the law and ethics of war, and emerging technology. His first book, Ethics, Law and Justifying Targeted Killings (Routledge), examined American justifications for drone strikes and targeted killings during the Obama administration. His second book, Enemies Known and Unknown (OUP/Hurst), analysed the relationship between law, technology, and strategy in America's "transnational armed conflict" with al-Qaeda and demonstrated the key role law plays in the constitution of war.
Dr McDonald's research examines the relationship between ethics, law, technology, and war. He takes an interdisciplinary approach to the study of war and warfare, and is primarily interested in the philosophical questions underlying the regulation of warfare both in the present and the past. He is currently researching the role of ICTs in the generation of ethical debates, working towards a book project on data ethics in armed conflict. This is part of a wider research project on power and political violence in digital societies, and the role of tradition in Anglo-American warfare.
Jack has worked with a wide range of organisations, delivering teaching on public policy and national security to police, civil servants, and armed forces worldwide. He has produced policy-relevant research for a range of organisations, including the United Nations Mine Action Service, Airwars, the All Party Parliamentary Group on Drones and Chatham House's International Security Department.
Contact
Email: jack AT jackmcdonald DOT org
Twitter: @jackmcd83
Post: The Department of War Studies, King's College London, Strand, London, WC2R 2LS, UK